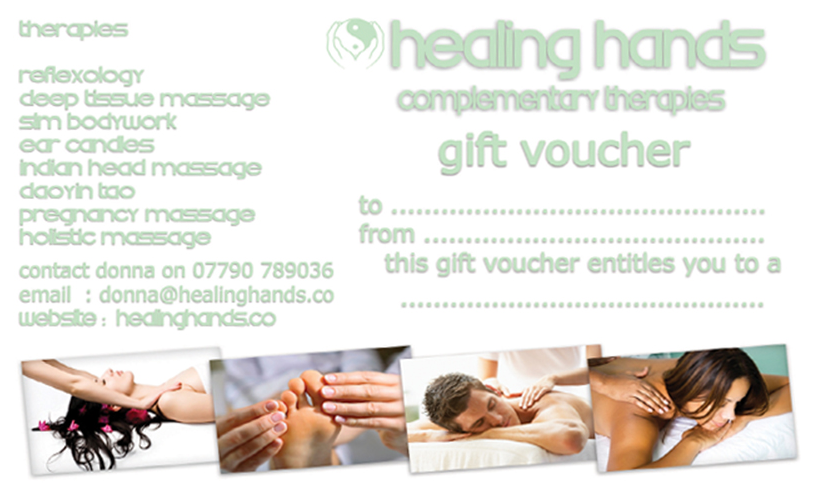 "The most relaxing gift you'll ever give !!"
A Reflexology Treatment or a Massage, is a wonderful way of making someone feel both special and pampered… as well as re-energised.
Treat yourself to a Reflexology treatment and help boost your immune system as well as re-energise and help alleviate stress-related problem.
Whether as a treatment for a medical condition, or just a special treat, a Gift Voucher for a Complementary Therapy Treatment is a fantastic gift to give.
My gift vouchers are available for a one off treatment or even a complete course of therapies.
I also have a Special Offer, whereby if you pay for five treatments, you will receive the sixth for free!
Or you can also pay for three treatments and receive the fourth, for half-price!
Additional Offers 
Discounted rates for firms offering Reflexology sessions to their staff.
"Recommend a friend offers" – discounts for you and the friend