At Healing Hands, Donna likes to keep her charges to a level that makes them accessible to all who need her help.
And remember, your initial consultation is free. If you book and pay for four treatments, you will receive a fourth for half price.
If you book two consecutive treatments in one session, you will receive a five pound discount.
We also offer Gift Vouchers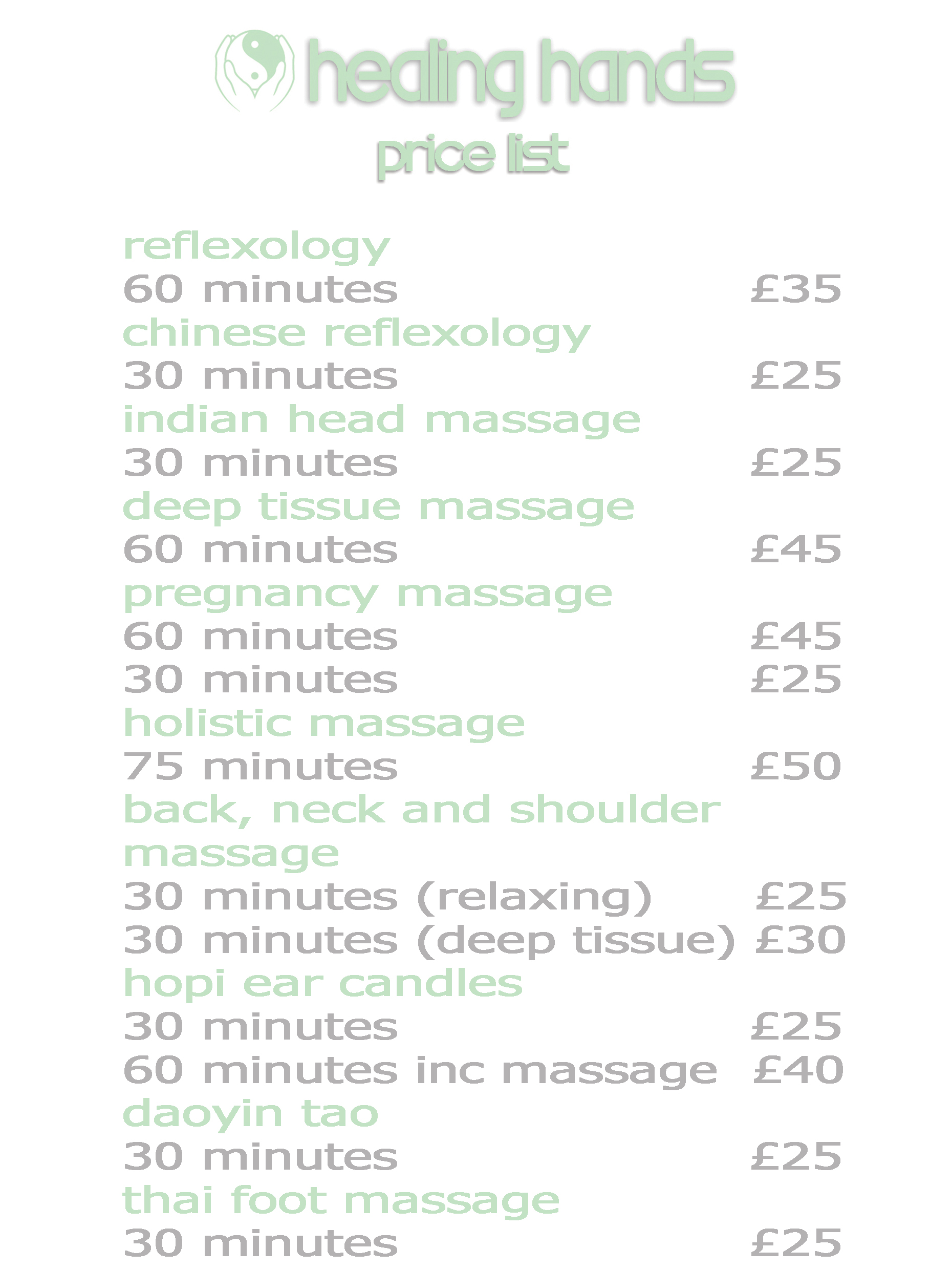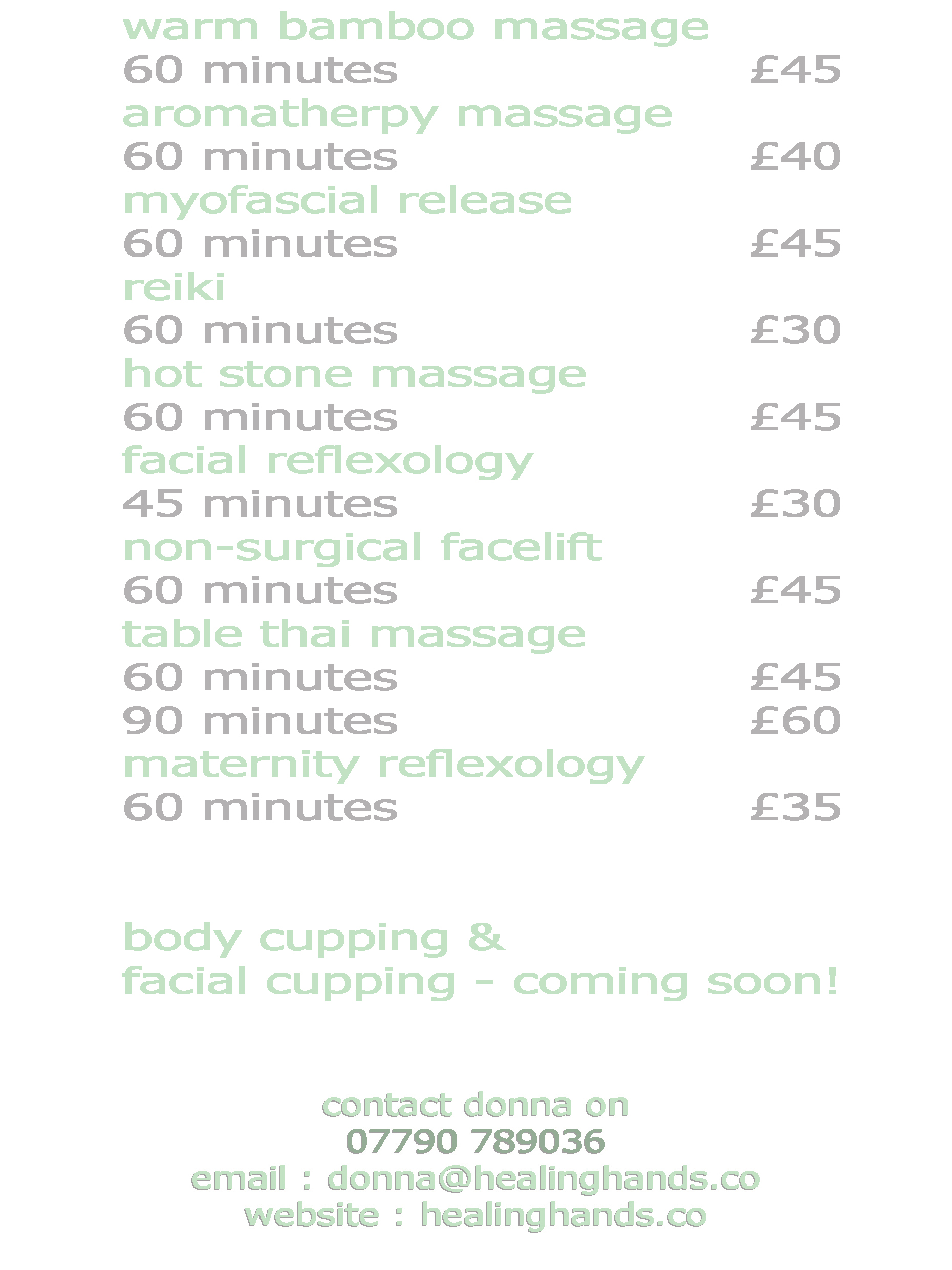 GET IN CONTACT
If you require any more information, please contact Donna directly on 07790 789036. Or simply fill out the form on our contact page