Table Thai Massage utilises the exquisite stretches & presses from Thai massage which shows how they can be adapted for use on the massage couch from the floor, It is the perfect complement to any exercise routine & is suitable for clients of all ages & abilities.
Based on traditional Thai Massage, Table Thai Massage is performed over clothing on a massage couch. It combines work on acupressure points and 'Sen lines' (or meridians) in a slow, meditative rhythm, with stretches in order to release energy blockages, and loosen tight muscles leaving you feeling refreshed and restored with increased flexibility.
Thai massage is performed while you are fully clothed. Instead of the relaxing gliding and kneading motions characteristic of more popular forms of massage, Thai massage employs stretching, pulling, and rocking techniques to relieve tension and enhance flexibility and range of motion.
The routine can be varied to suit a wide range of physical needs and can be used as a form of physical therapy to aid in the increase of motion & muscular strength.
A great massage for everyone including those who don't like undressing or the application of oil. It can be particularly beneficial for tight leg muscles and lower back pain, but the benefits are felt across the whole body.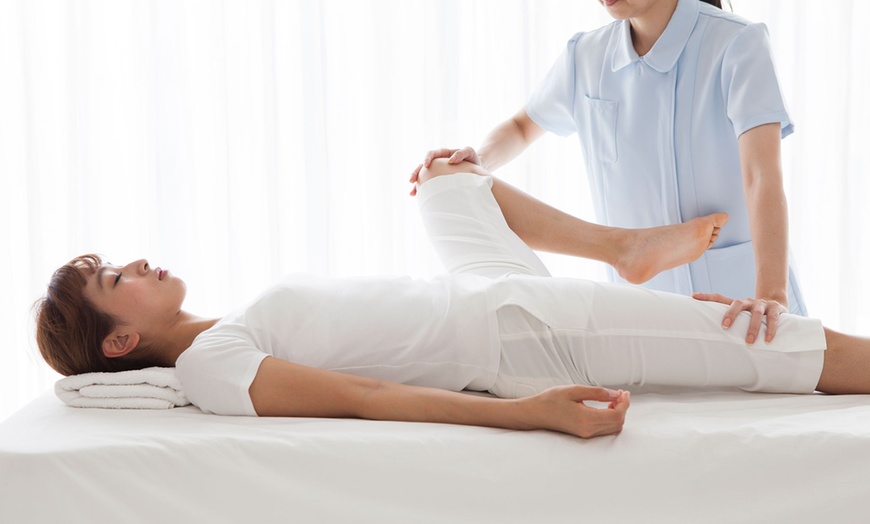 Table Thai include stretches & compressions are adapted from lying on a comfortable massage couch. This treatment is administered through loose fitting clothing. This is great for those who find it difficult to get up/down from the floor.
Table Thai Massage helps –
   Maintain a healthy immune system.
    Prevents illness and disease.
    Reduces stress and anxiety.
    Treats aches and pains.
    Aids the cleansing of the lymphatic system.
The therapist uses his or her hands, knees, legs, and feet to move you into a series of yoga-like stretches and also applies deep muscle compression, joint mobilization, and acupressure.  Thai massage also utilises energy work, which, according to ancient Asian culture, treats the subtle energetic field within the body. It corrects blockages, deficiencies, and imbalances in the flow of this energy, which then is believed to improve your health.
Donna offers Table Thai Massage at her own treatment room in Ballycastle.
A Table Thai Massage treatment lasts for 60 minutes and costs £45 or I can also offer a 90 minute treatment for £60.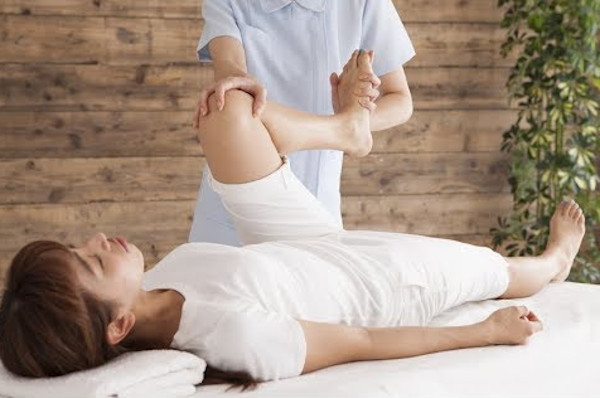 GET IN CONTACT
If you require any more information, please contact Donna directly on 07790 789036. Or simply fill out the form on our contact page