Chinese Reflexology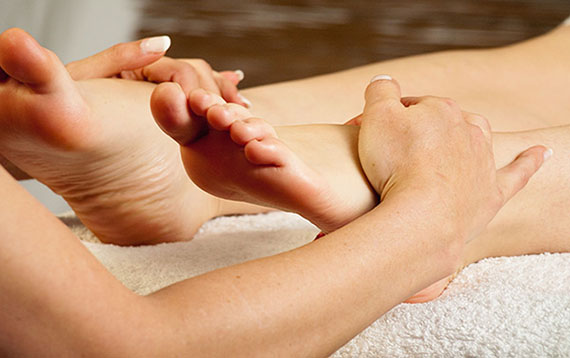 Part of Traditional Chinese Medicine, Chinese Reflexology is the ancient art of healing by working pressure points on the feet, hands and ears. These points correspond to different parts of the body.
Early evidence of Chinese Reflexology dates back to the 2nd century BC, when Dr Yu Fu treated patients without the usual herbs and acupuncture but concentrated solely on massage.
Firmer pressure and sweeping movements are used on the reflex points on the feet in Chinese Reflexology.
Whereas Western Reflexology is based on relaxation, its Chinese counterpart stimulates and energises the body so it is ideal for those needing a physical recharge or whose immune systems need a boost.
Some of the many benefits of Chinese Reflexology:
* Increases circulation
* Allows specific areas of the body to be worked on indirectly
* Eliminates toxins and waste
* Reduces stress levels
* Rebalances hormones
* Can improve quality of sleep
A Chinese Reflexology Treatment, lasts for 30 minutes and costs £20.
Discounts are available for block bookings, please contact us for details.