Thai foot massage is a massage of the lower legs and feet that has been developed in Thailand over some 2000 years.
Similar to the meridians of Traditional Chinese Medicine that carry the Qi or Chi energy, the Thai Medicine "energy lines" known as zen, run throughout the body with specific points ending at the hands and feet. The obstruction of this flow is thought to be the cause of discomfort and illness. The techniques of Thai Foot massage are thought to stimulate and open these channels.
Thai Foot Massage involves hands on stretching and graceful two handed palm movements, stretches, circular massage and thumb pressure up to and just up to the knee to stimulate the reflex points. A Thai Foot Massage session will last half an hour. There is no need to undress as it only requires that shoes and socks/tights/stockings be removed and also that loose clothing should be worn.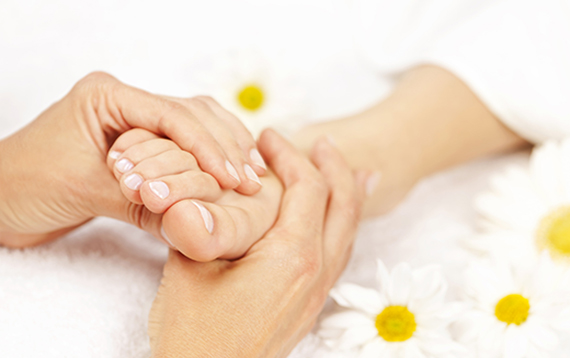 The benefits of a Thai Foot Massage are as follows:
* Improves energy levels
* Eases tension
* Relieves stress
* Helps the body heal itself
* Calms the nervous system
* Lowers blood pressure
* Strengthens the immune system
* Promotes better sleep
* Induces mental relaxation
* Provides a feeling of well-being
Donna offers Thai Foot Massage at her own treatment room in Ballycastle.
A Thai Foot Massage lasts for 30 minutes and costs £25.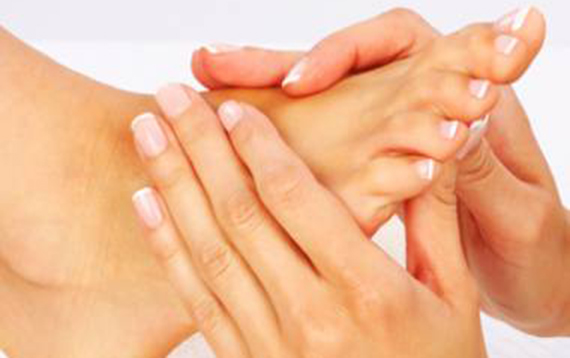 GET IN CONTACT
If you require any more information, please contact Donna directly on 07790 789036. Or simply fill out the form on our contact page