Vertical Reflexology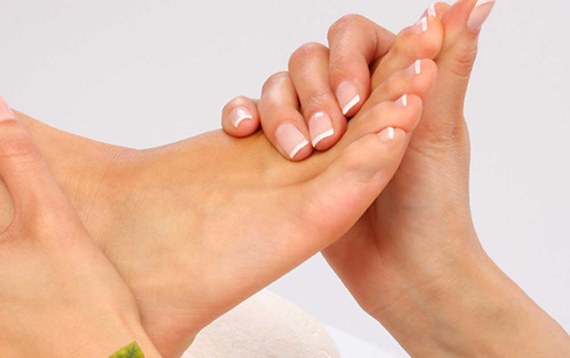 This is a new development in recent years by Bristol reflexologist Lynne Booth, which I sometimes use in conjunction with standard Reflexology. It can be used on the feet and on the hands.

Vertical Reflexology enables access to deeper reflexes by working for a short time on the weight-bearing feet, i.e. whilst the client is standing, or on the hands whilst pressing firmly on a flat surface. This is usually done for just a few minutes at the end of a standard one-hour Reflexology treatment.
Structural problems  the back, neck, shoulders, hips, knees  have responded particularly well to this form of treatment, but it can be helpful for many other conditions too.
For more information about Vertical Reflexology you can follow this link to the VRT website

Vertical Reflexology is a targeted and specific form of reflexology applied to the top and sides of the feet and sometimes the hands that has an extremely powerful effect particulaly for musculoskeletal problems, injuries, sport injuries and pain relief. VRT can be used at the beginning and end of a conventional reflexology treatment to enhance and complement it.
In addition synergistic techniques can be used i.e. working two identical reflexes on hand and foot together. This amplifies the effects and sometimes quite dramatic benefits follow as the body quickly responds.
It is a very beneficial self help tool and where a client has chronic conditions, they can be shown how to use it. It has the same effects as conventional reflexology but has been found particularly benefical for orthopedic conditions and infertility.
This Treatment is included in standard Reflexology session, which lasts for 60 minutes and costs £25.