Vertical Reflexology is a targeted and specific form of reflexology applied to the top and sides of the feet and sometimes the hands that has an extremely powerful effect particulaly for musculoskeletal problems, injuries, sport injuries and pain relief. VRT can be used at the beginning and end of a conventional reflexology treatment to enhance and complement it.
In addition synergistic techniques can be used i.e. working two identical reflexes on hand and foot together. This amplifies the effects and sometimes quite dramatic benefits follow as the body quickly responds.
It is a very beneficial self help tool and where a client has chronic conditions, they can be shown how to use it. It has the same effects as conventional reflexology but has been found particularly benefical for orthopedic conditions and infertility.
Donna offers Vertical Reflexology from her own treatment room in Ballycastle.
It is included in the standard Reflexology session, which lasts for 60 minutes and costs £35.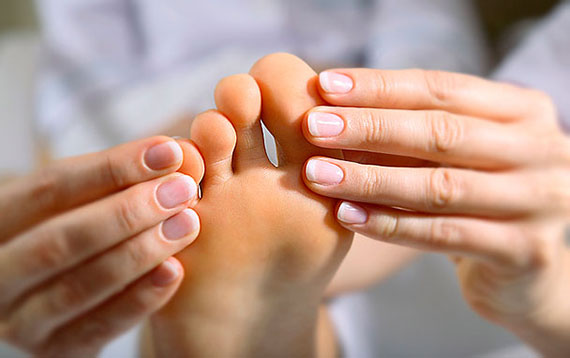 GET IN CONTACT
If you require any more information, please contact Donna directly on 07790 789036. Or simply fill out the form on our contact page