Reflexology's increasing popularity worldwide is due to its extraordinary effectiveness in maintaining good health as well as relieving all forms of physical and mental discomfort. It's far reaching effects stem from the deep state of relaxation that creates space for the mind, body and soul to heal themselves.
The whole body can be mapped out onto the feet. Each part of the body corresponds with an area of the foot, these areas are called reflexes. By working on these reflexes we can affect the corresponding areas of the body, bringing the body back into balance, encouraging the body to heal itself.
You will remain fully clothed during this treatment with only your feet uncovered while laying on a treatment couch. Reflexology treatments last approximately one hour and usually about six weekly sessions are recommended for optimum results. Thereafter a session once or twice a month will help maintain balance within the body.
Some of the many benefits Reflexology
* Increases circulation
* Aids relaxation
* Allows specific areas of the body to be worked on indirectly
* Eliminates toxins and waste
*Reduces stress levels
* Rebalances hormones
* Can improve quality of sleep
Most people are aware of traditional massage techniques for relaxation and muscle tension release. Many people also know that applying pressure to certain points in the hands can cure a headache, or that massaging specific areas in the ankles can help bring on labor in a pregnant woman. But did you know that these are just a few secrets of the healing practice known as reflexology.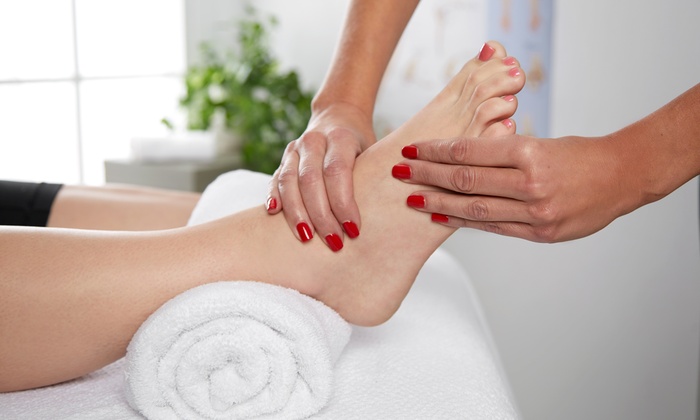 What is Reflexology?
So, what exactly is reflexology? Reflexology is a type of hand and foot massage that offers health benefits for the entire body. The foundation of reflexology is that there are specific points in the feet and hands that correspond to each of the body's organs and systems. By applying pressure to these areas, a practitioner can bring the body back into a healthy balance. In western reflexology, the therapist only uses her hands during treatment. In the eastern style of reflexology, implements are used along with the hands.
The ancient healing art of reflexology which is practised by Healing Hands is reflexology, has been a tradition in many cultures for thousands of years. Reflexology was first practiced in India, China and Egypt, but is also found in other societies throughout the world. Many ancient charts and manuscripts refer to the practice of reflexology, and there are even drawings on the walls of pyramids in Egypt depicting people practicing reflexology on others.
No matter which style is used, a reflexologist works from charts that outline specific points that can help to correct health issues or simply maintain balance in the body. While reflexology is a proven technique that can help address many minor and chronic health issues, it is not a cure. Those with major health concerns should use reflexology to support any medical treatments, not replace them.
Benefits of Reflexology.
Reflexology can provide many benefits to the patient, from maintaining good health and preventing imbalance, to minimizing the effects of and even healing chronic issues. Almost anyone can receive reflexology treatments, with the exception of cancer patients who are receiving chemotherapy or radiation treatments. Most Reflexologists take a whole body approach with clients, using the feet and hands to determine the problem and how to correct it.
What to Expect During Reflexology Treatment
Most "reflexology in Ballycastle" sessions last from 30 minutes to one hour. Clients relax in a reclining chair with feet and hands easily accessible to the therapist. The reflexologist will use pressure, stretching and movement to work through the feet and/or hands. Similar to traditional massage therapy, the reflexologist will follow your cues in regards to pressure level and comfort. Make sure to communicate your needs during the session. Unlike massage, however, reflexology is a dry technique that does not use lotions or oils. Just sit back, relax and enjoy the treatment in silence or ask for a personal assessment of stress cues and instruction in applying self reflexology techniques at home to maintain the benefits after treatment.
Donna works at home in her own treatment room in Ballycastle.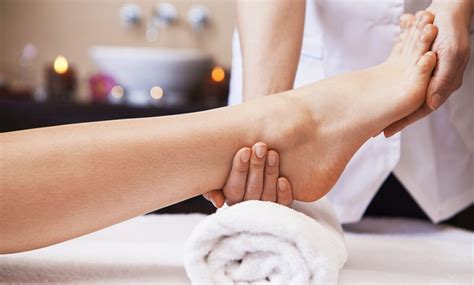 GET IN CONTACT
If you require any more information, please contact Donna directly on 07790 789036. Or simply fill out the form on our contact page