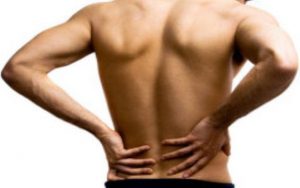 With a boost in the volume of people who are getting active and fit, sports massage is now ever more popular. Sports massage isn't just for professional athletes, it is good for anybody that has a dynamic life-style, regardless of what it really is. Sports massage is usually used before, during, and right after athletic events, but can also be employed to treat exercise related injury from excessive use or overexertion of muscles and soft tissue .
The main function of Sports Massage is to prepare and condition a player for optimum performance. It will help to reduce fatigue, relieve muscle tension and swelling, increase flexibility, and stop future injuries. Depending on the kind of activity you participate in, the sports massage is customized to focus on the muscle groups you employ the most, helping to lessen the chance of a far more severe injury.
When muscle tension and soreness is left untreated, it can result in stress on the joints, ligaments, tendons, and even the muscles themselves. Undiagnosed, this may cause discomfort, decreased flexibility, muscle tension and affect performance – ultimately causing an increased risk of injury.
Studies have shown that individuals who obtain massage therapy are usually less fatigued and recuperate faster from minimal injuries. They also reported a reduction in anxiety as well as an enhanced mood. All of this is related to the point that sports massage could reduce your heart rate and blood pressure level, enhance blood circulation, and helps your system to free itself of excessive lactic acid, which builds up within the muscles through the course of exercise.
It doesn't matter what type of athlete you're, a casual jogger, or a professional, sports massage can help you stay in good shape, and help lessen muscle soreness, increase the circulation of blood, and improve your mood. Regular massages will also help you steer clear of more severe injuries and keep you in the game. Don't wait any more to integrate it into your exercise or sports routine, speak to a local massage therapist today and schedule regular visits.